If you remember, last month I had a contest here. It was to get more "Likes" on my Facebook page.
Well it seems like just yesterday I was announcing it, and already the whole month just flew by! So without further delay, the Grand Prize Winner is:
Mrs. Mel Hererra!
For those who keep up with my blog, Mel actually happened to win second place in last year's contest. This year she made sure to come out swinging and worked really hard to win first place, and it paid off. BIG. Her and her family will receive a complementary Two-Hour photo session ANYWHERE within 25-miles of the SSP Studio, as well as 25 custom designed greeting cards AND One 11″x14″ Fine Art Stretched Canvas Print that comes ready-to-hang. This whole package is worth over $400. Pretty sweet deal for just getting people to like my Facebook page, wouldn't you say?
The session does have to be redeemed in the month of December 2011 or January 2012, so don't hesitate to set up an appointment, Mel! I can't wait to shoot the family again, they've all grown quite a bit in the past year, and it will be awesome for you to have progressive photos of them growing.
Second Place
That brings us to second place. And it puts me in quite a curious position. Second place was actually a TIE! So I'm thinking what I'll do is have a one-week Tie-Breaker between the two contestants: Tara Matthiews (who's wedding I shot just last month and also who just announced some big news of her own!) and Mandy Garza!
These two tied so we're going to have them two do a mini-contest and see which one comes out on top 🙂
You two girls have ONE WEEK to bring in more "Likes" than the other person! Starting now, and ending Friday, December 9th at 12:00 Midnight. You have 7 days, so let the game begin!
In Other News…
I also just got in some great prints from a recent session I did, and some prints from the Hererra Family, who's session I did last year. (They recently ordered some more prints). I thought they looked really great and just wanted to share.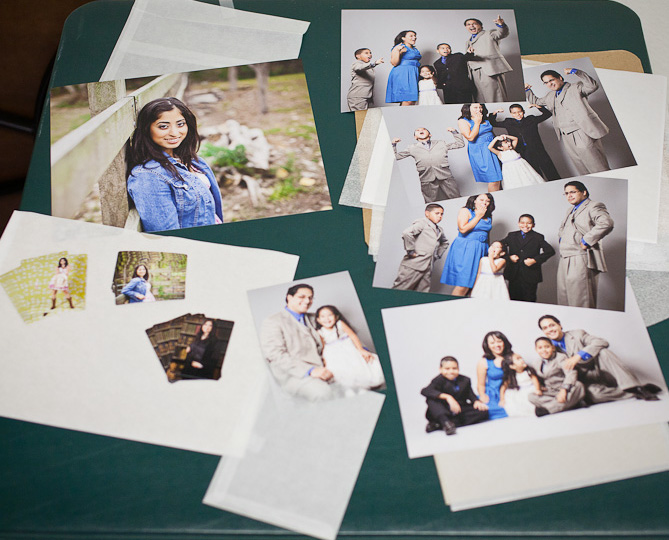 Don't forget, it's not too late to get in a quick session before the end of the year. Prints and products get here quick, so it's perfect if you've been putting it off!