A little over a year ago I shot a beautiful wedding at Coles Country in Cypress, TX. (You can see the two-part blog post here: Part1, Part 2)
Well the sister of the Bride from that wedding is graduating from The University of Houston in just a few weeks. I got to shoot some portraits for her, here at the SSP Studio. Thanks for the referral, Jen!
I've done many sessions here, but this is the first time that my dog, Buster, felt like totally photo-bombing a few shots (you'll see some below). After some gentle coaxing and promise of treats he cleared the shot and we were able to continue. He's a really nice pup though, and makes for a decent photo prop if I might say so myself.
Here's a handful of shots from Ashley's U of H Senior Photo session. I hope you enjoy.
Also: Last month's contest Tie-Breaker results can be found at the bottom of the post.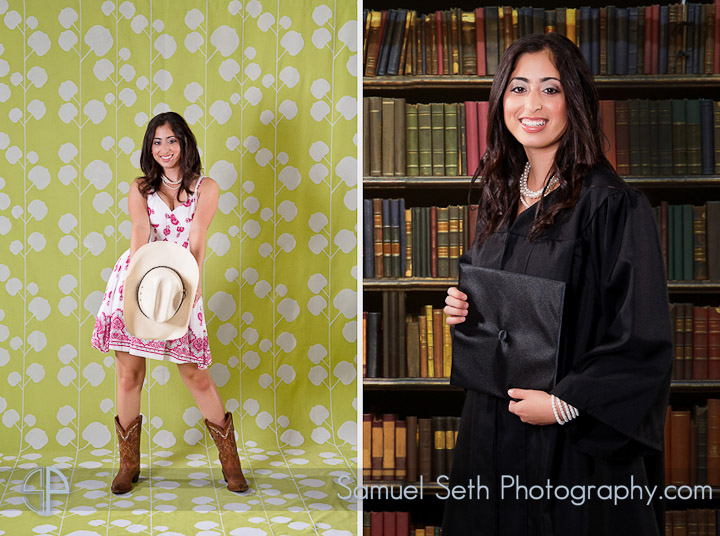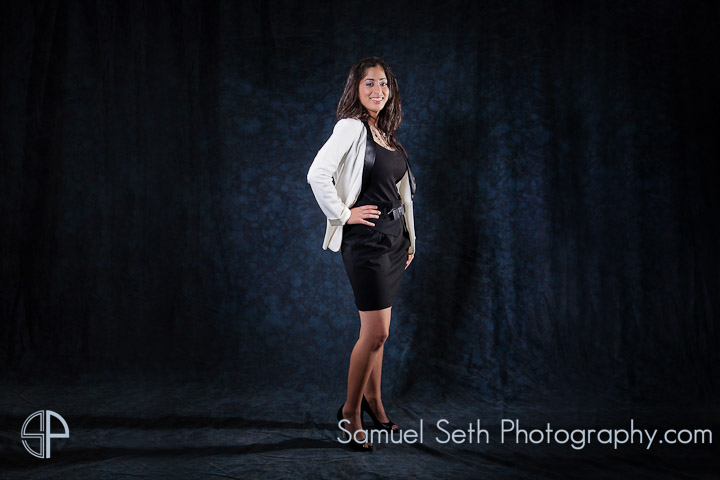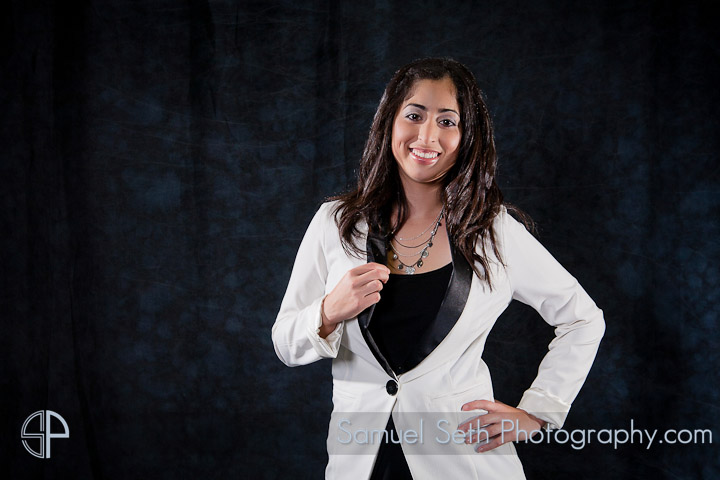 Here comes Buster!



Ashley I hope you and your sis enjoyed the photo shoot. Buster and I certainly did 🙂
If you are thinking of getting your Senior Portraits done, whether you're graduating from College or High School, feel free to contact me and we'll set up an appointment.
And Now, This Just In: The Tie-Breaker Results!
After several diligent counts and recounts, I came out with a Tie-Breaker score of 50 to 30!
Tara Matthiews YOU ARE THE WINNER!
You and Rafe get a free Professional 1-Hour Mini-Photo session courtesy of Samuel Seth Photography, along with One 8×10 Print, and Two 5×7 Prints of your favorite images from the session!
Tara has already expressed a desire to have a session done soon, as she recently learned the great news that she's EXPECTING! Yep, that's right guys and gals… So let's all offer Tara and Rafe a big CONGRATULATIONS not only for the package one the way from that big white Stork, but also for winning the Tie-Breaker of last month's contest!
But wait, there's more!
Well after all the hard work that Amanda also surely put in, I'd hate to see her go away empty-handed. So I'm going to offer her a special rate on a photo session, if she would like one. Mandy, please contact me for details 🙂
I really appreciate you two girls working so hard bringing in so many fans to my new Facebook Business page. On my old page, I had 600+ "Likes", and it's hard getting them all back. So believe me when I say, I appreciate it.
We've got some great stuff coming up, including an Indian Wedding that I got to Second Shoot with my good friend and colleague Janet from Rainy Day Photos. So stay tuned, and if you haven't subscribed, please do so. You can also follow me on Twitter and Facebook by clicking the links up top.
See ya soon!