If you haven't checked out part one of this two-part post, I urge you to do so HERE.
Now that you've done that, you're up to speed on the story of this couple.
The reception was held at a local Pub, called Olde City Pub. Tara and Rafe spent many nights here as a couple, playing pool, darts and their favorite arcade game- Silver String Bowling. It's a nice place with lots of room for events and receptions, and the atmosphere is really cool, with chairs and sofas spread around, and even a mini-library with real books. And as was mentioned there's always plenty to do with with a shuffleboard table, billiard tables, dart boards and more.
Friends and family joined them here at the pub to celebrate their new marriage. I really liked the details from this wedding. From the sign-in sheets, to the guest-notes (which doubled as crossword-puzzles) to the clothesline of letters, and even the centerpieces, they were all DIY projects put together by the loving hands of family and friends. The whole setup looked really slick. And the cakes. OMG the cakes. Rafe and Tara's mothers (and I think a few friends of theirs) made like 96 cupcakes and like 5 or 6 large cakes in a wide variety. They looked so pro too. There was no shortage of noms this night, that's for sure. They even sent me home a box of goodies. Thanks girls!
I hope you enjoy Tara and Rafe – Part 2.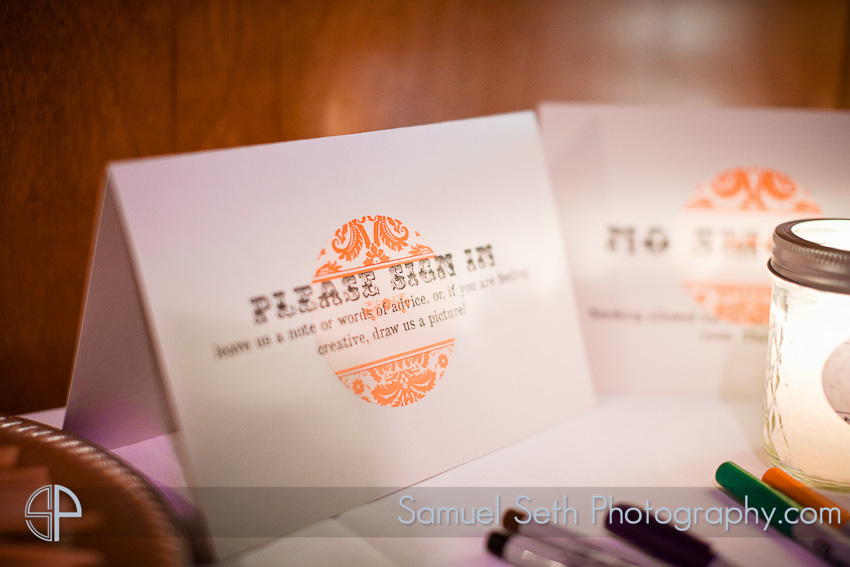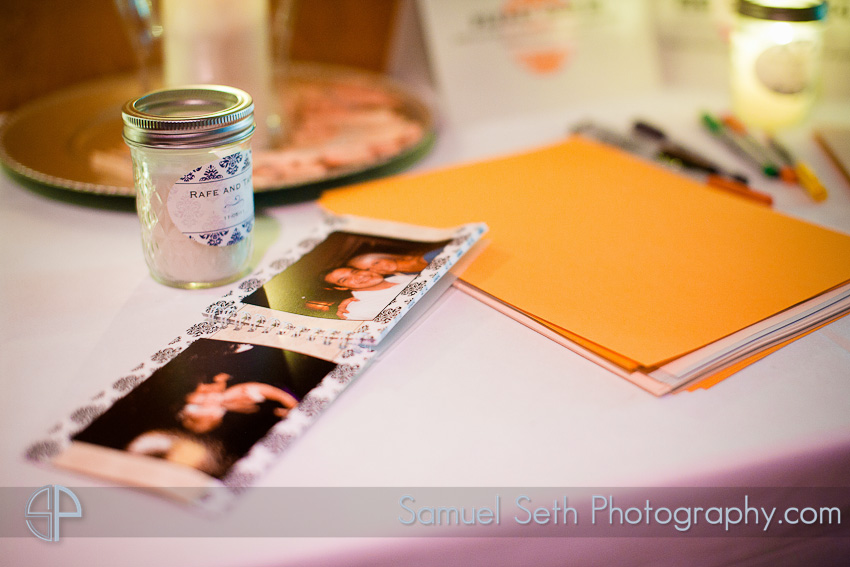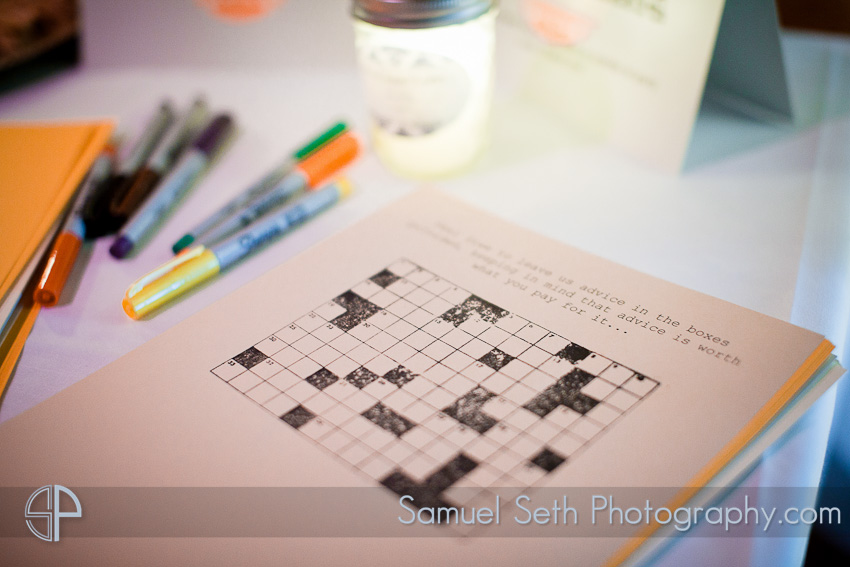 Even Rafe likes to Hokey Pokey now and again…


Although this was a smaller wedding than I'm use to, I still had tons of fun and thoroughly enjoyed myself the whole day. Tara and Rafe, congratulations again, guys. I hope you enjoy the shots we got together and cherish them for many years to come.