In my last post I mentioned that I would be getting around to blogging about a Class of 2011 Senior Portrait shoot I did in Galveston, TX. Well at long last, here it is.
Elysia wanted something different, and she loves hanging out at the beach. I love shooting at the beach. Put the two together and the following images is what you get. I had a ton of fun on this shoot, and although Galveston gets a bad rap for it's muddy water and less than fresh air, it is a lot nicer than many make it out to be.
We shot these back in March, so the weather was still kind of cool out. With the increased wind on the coast, it was cool enough to need a jacket. But Elysia soldiered on despite the discomfort. After we started the shoot on the beach, we moved inland to get some shots around town.
It was kind of interesting, and coincidental that Mardi Gras happened to be going on this particular weekend. We actually rolled into town just as it was over. So by the time we started shooting, the streets were pretty clear. There was a handful of random drunk revelers straggling behind, but there was no crowd, and no traffic since the streets had been blocked off for the parade. Great timing.
On the fourth shot of this set, if you look in the background to the left, you can see a bicycle and a guy in a gray shirt. Moments after this shot was taken, that guy in the gray shirt rode his bicycle over and said with an alcohol-induced slurred accent "eeeyyyyy…yyyouuu wwwwanaa take uh pickshurrrr un mah bike?" After a little more photo-bombing on his part he quietly moved on and we wrapped up the shoot not long after that. I couldn't help but chuckle, however he did make us miss a few great shots due to his intrusion.
Hope you like.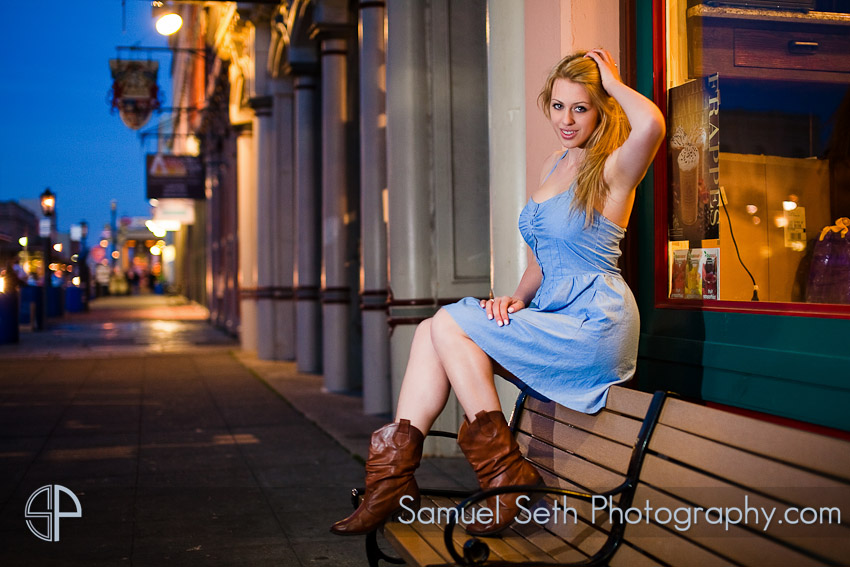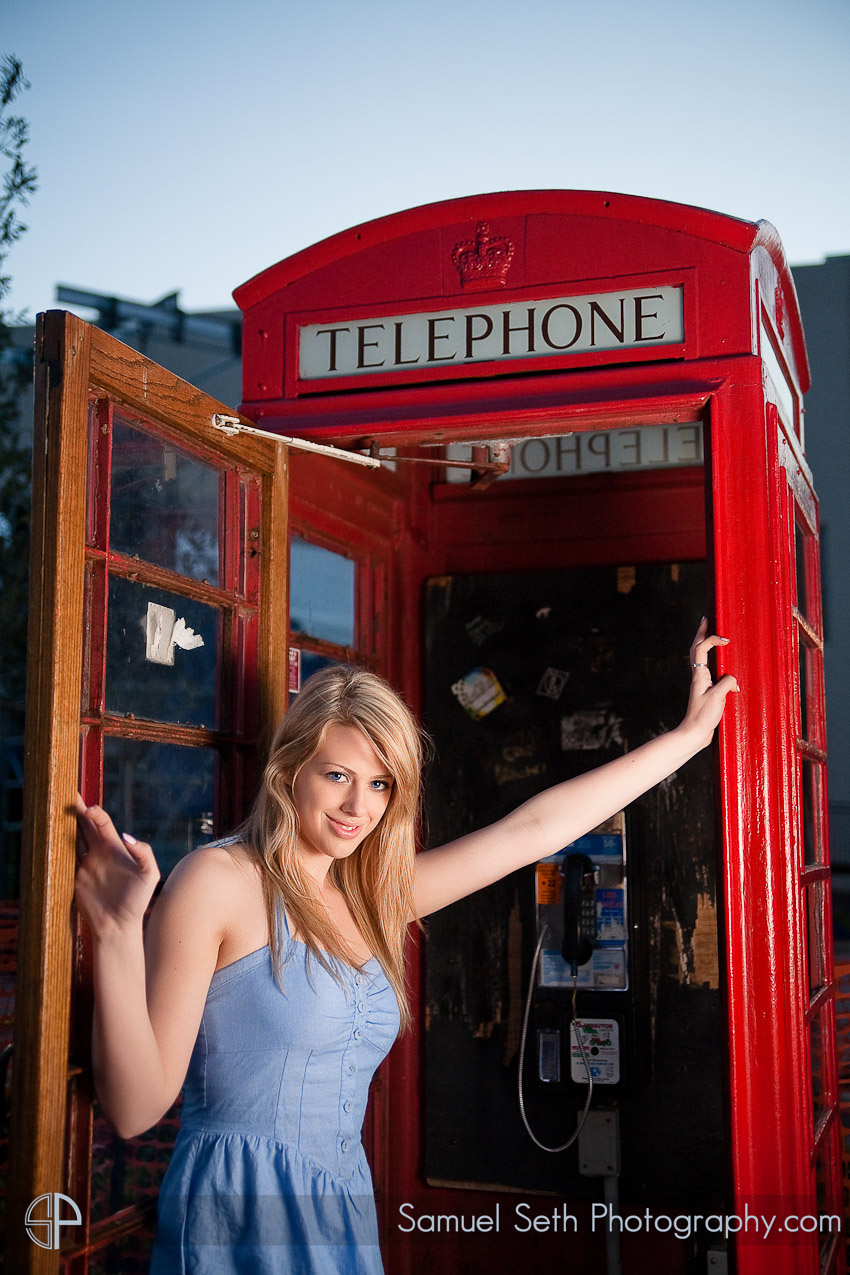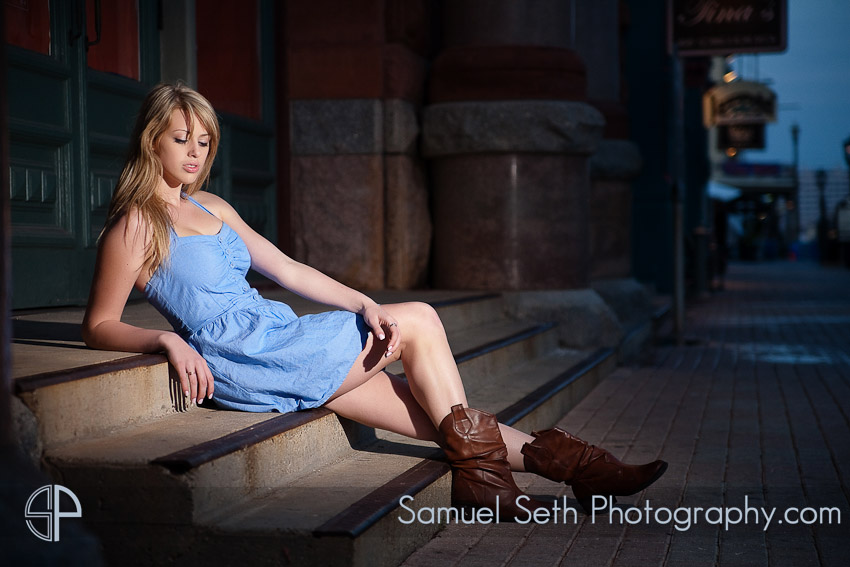 All in all, I had a blast doing this shoot. If you're a High School Senior and have a favorite place to go, lets talk about it and we'll make it happen.
Until next check in,
Lates