Welcome to my new Website. My name is Samuel Seth, and many of you may know me from Slick Pix Photography.
When I started Slick Pix Photography several years ago, I wanted to cover it all: Weddings, People, Places, and Cars. As the years passed I found myself shooting mainly people: Weddings, Portraits, Seniors, Families, etc. Sure I've done some automotive and other work over the years, but I find myself wanting to focus mainly on people.
There's something special about the human subject. Especially when that subject is engaged in an emotional, life-changing event. The shape of our face reveals how we are feeling at that precise moment more than any other bodily feature. With our eyes, the shape of our mouth, the tilt of our head- they all play a part in expressing our emotions in that moment in time. And I get to document it.
Weddings are one of the most challenging but rewarding events to document. During the entire day, there are so many nuances of emotion from every person in attendance. People laughing, some racked with nervousness, while others are crying, and still others (such as the little ones) are visually bored out of their minds, and everything in between. So I count it as quite a privilege to stop these moments in time and provide them to clients so that they can enjoy them throughout the years to come.
The image below is a prime example. The look they're passing during this wedding ceremony conveys so many things and tells such a story, I could go on for pages about what they might be feeling in that moment in time. But this couple will remember exactly what they were thinking and feeling at this moment.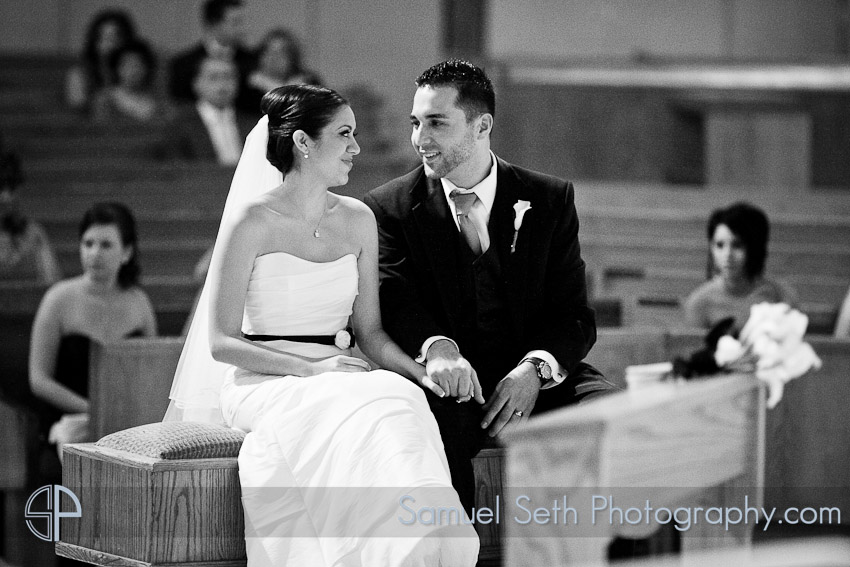 But Weddings aren't the only worthy subject in photographic documentation. I often look back at the old Polaroids my parents took of me and my siblings, and the only regret I have is that there weren't more that were taken. I also wish we would have taken the time to have some professional photos done at least once a year. Time moves so fast and we keep meaning to get around to it, but before you know it, the kids are no longer kids anymore and the parents have become grandparents. So I also really enjoy providing families with high-quality portraits, whether it's newborns, or High School Seniors. I know for a fact that ten years from now these very images I provide will be gazed upon with much appreciation.
The two images below, while different families, illustrates how quickly time flies. These images were taken about a year ago, and each of their families have changed much since then, with the kids getting taller, and the baby growing larger.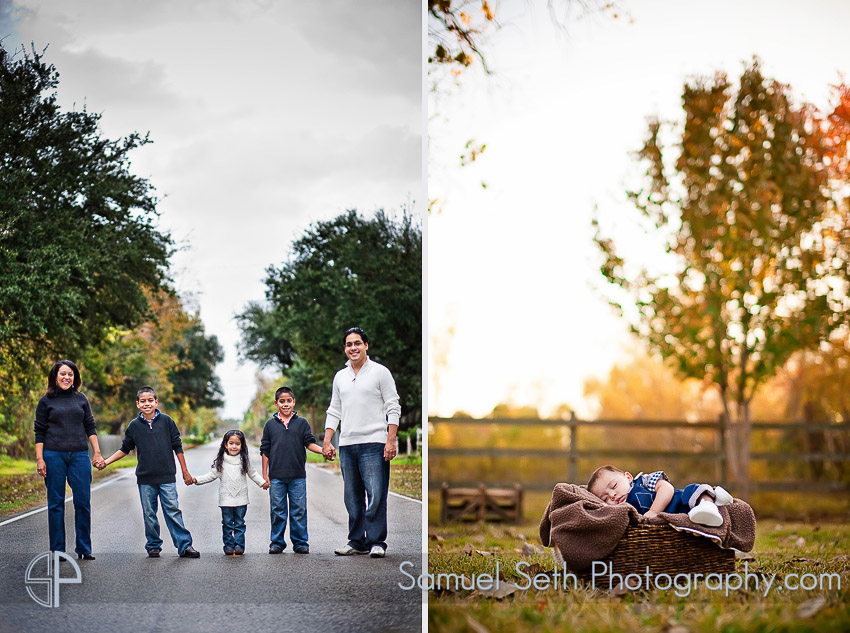 Here's the Part you DON'T want to miss-
Recently on my Slick Pix Facebook fan-page I've been talking about a HUGE announcement in the works for the past month or so. Well you've found it! Not only is the announcement about a completely new site and new brand for myself, but I'm also running a CONTEST for the month of November.
    Seeing as how I've had to create a new Facebook Business page to represent myself on the largest social media network the world has ever seen, we're going to have to get as many "Likes" to that page as possible. This is where YOU come in.
    To be eligible, of course, you are going to have to "Like" my Facebook business page. You can get to it by clicking the "Lets become Facebook Friends" button up top. But if you don't want to go back up there, here's a link: Like This Page to Win!
    The way it will work is this: After you "Like" the page, you're going to refer all of your friends to my page and they're going to "Like" the page too. But after they "Like" the page, they're going to have to post on the wall who sent them- they'll have to refer to you by name. For example: "Dwight Schrute Sent me…" I'll be keeping tally's of who has the most referrals and at the end of November, whoever has the most referrals wins. Here's the fun part: The friends you refer will also be able to play. So you'll have to keep up your game if you're going to refer more than they do. I suggest using the "Share this on Facebook Button" below this post.
 This brings us to- "Win What?"
    The Grand Prize will be a full, Two-Hour Photo Session to be shot either here at my Home Studio, or at a place of your desire within 25-miles of the Studio. This generally covers most of Houston and up into The Woodlands, TX. Travel beyond 25-miles is subject to a small travel fee, but if you do live outside Houston, all you'll have to pay is the travel fee. The photo session is ON ME.
    It won't be just any photo session though. With this photo session, sure, you'll get the standard adjustments and enhancements on select photos (which makes our photos look so great) as well as a personal online gallery for future print ordering and sharing with friends and family, but you'll ALSO receive a set of 25 Custom Designed greeting cards, AND One Free 11″x14″ Fine Art Stretched Canvas Print that comes ready-to-hang. Images to be used on cards and Canvas print must be chosen within 30-days after image presentation. If you don't choose what images you want printed within those 30-days, then I choose the best images to use and deliver the goods to you. (Actually you'd come pick them up but those are the restrictions)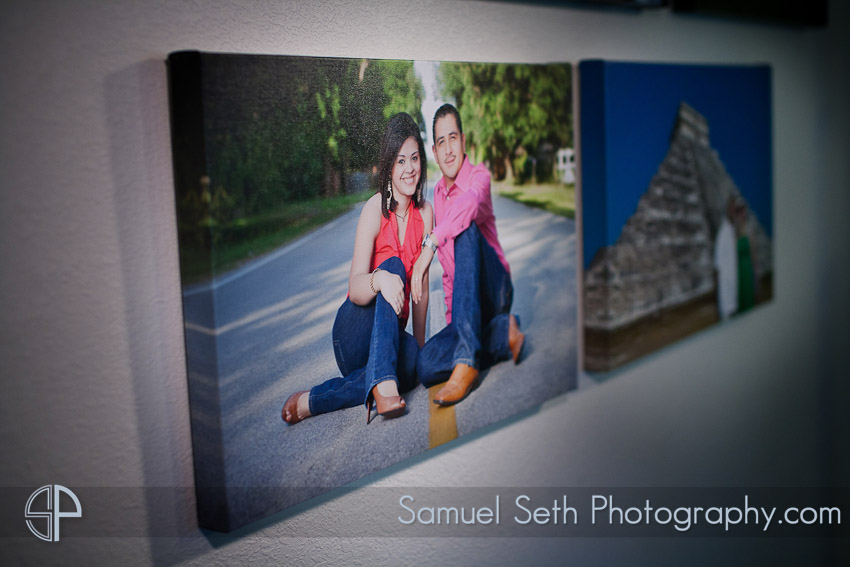 Second Place-
We don't want all the hard work of the guy or gal in second place to come in unrewarded now do we?
Well for second place I'll be offering a 1-hour mini-session to be held here at the Home Studio, along with Two 5×7 and one 8×10 professional quality photographic prints for you to take home, in addition to the standard image processing and online gallery that comes with the grand prize mentioned above. The restrictions are the same for this prize as well. Images to be delivered in the included prints must be chosen within 30-days that I send you the link to your personal online gallery. After 30-days, I'll choose what I think are the best images and have them printed for you to pickup.
Either of these prizes may be used for any photo session you desire- Bridal, Engagement, Family, Maternity, Newborn, High-School Senior, or a photo shoot just because. I'll also allow you to present either prize as a gift to a loved one, but will require some contract signings to ensure everyone is on the same page. I will also require that I be allowed to use the images on my blog, website, and other presentations representing Samuel Seth Photography.
One final restriction: Both the Grand Prize and Second Place prize must be redeemed in the month of December 2011, or January 2012. After January 2012 you will forfeit all the loot. Meaning: The Photo Sessions must be done either in December 2011, or January 2012.
So starting November 1, 2011 and ending November 30, 2011, let's see who brings in the most "Likes" to my Facebook Fan page! We're starting with just one like tonight. (Thanks Janet!)
So get to work! We only have 30 days left!
One more announcement:
That's not all I wanted to announce though. I'm also planning a teaching workshop for the month of December. The date is still tentative, but it will probably be the first or second Saturday in December. I'm going to be teaching the Basics of Photography. For example, how to work your camera in Manual Mode, how to get the best out of your camera, Knowing that you're smarter than your camera; What makes a good photograph, and how to execute a good photograph on the fly, and much more. It will probably be around 2-3 hours long and will consist of some classroom time and some hands-on actual shooting experience here at the Studio. It will be limited to 10-slots so that we can keep it small and effective. Professionals need not apply. This is a class on just the basics, but we'll dip our toes into more advanced methods of shooting. You really don't even need to have a camera, however you are urged to bring one to get the most out of the class. If this sounds like something you'd be interested in, post a comment below or send me an email with the contact button and I'll fill you in on more details.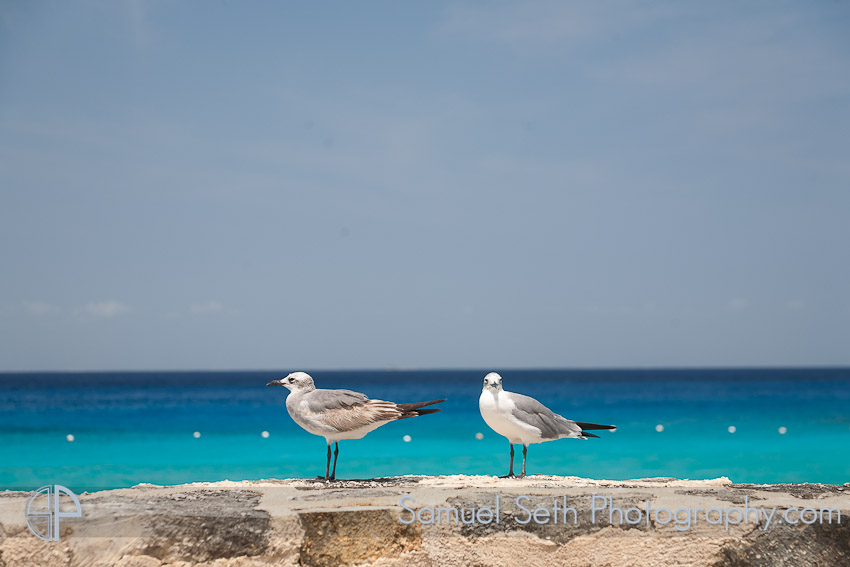 If this workshop goes well, we may plan a more advanced workshop with studio lighting techniques, working with off-camera flash, image processing and more. We'll have to wait and see.
I hope you spend some time browsing the new website. You may notice if you poke around enough that some of the areas aren't quite finished yet, such as "about me" and "Rates and Packages", but they'll be up very soon. You also may notice if you flip back in posts far enough, that my old tag is on some photos. I'm slowly working through these to update them to the current brand. Feel free to post a comment and let me know how you like the new site!
Whew, that was quite a lot! Sorry for making such a long post, I hope you got a chance to read it all!
I'll be updating shortly, so get to work on the Facebook Contest and we'll be in touch soon!