Let me start off by saying I LOVE WOM (Word Of Mouth) referrals. Love them. Those are the best kind of referrals because you already have a level of familiarity with past clients, and when you get to work with their friends it's just great. You see a lot of familiar faces and have an even better time. I'm actually looking forward to another upcoming wedding of a friend of Erin and Nicks. It's going to be awesome!
Erin and Nick are friends of a couple -Tara and Rafe- who's wedding I was privileged to shoot a while back. That was a wedding I totally loved. Loved the casual atmosphere, the decorations, the overall style of the couple, and the guests made great subjects. So I was excited to shoot Erin and Nick's Reception because I knew it would mean more coolness for me to capture. And I wasn't disappointed.
They decided to have the Reception at a place in The Woodlands called Martinis & More. Nice little Cocktail Bar with great drinks and a cool atmosphere. They also had a band playing called The Classix who were just fantastic.
What's the "Leopard Print" about in the title, you say? Well Erin wanted to incorporate Leopard Print into the decor, so she had most of the ladies wear some type of Leopard Print clothing or shoes, or both. Even some of the guys were rockin' the Leopard Print. Like I said, really cool people.
Here's a few shots from the evening. Erin and Nick, I wish you guys the best. Enjoy.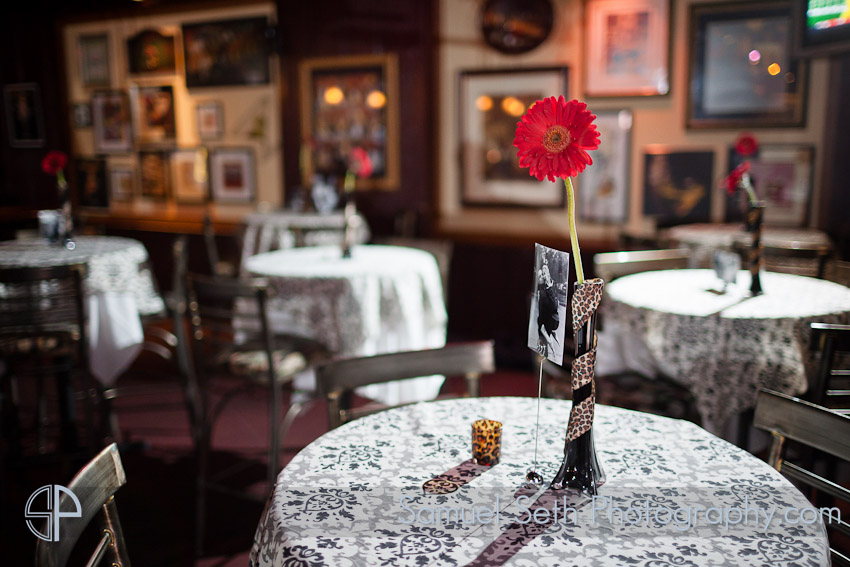 Hey! Another Familiar face! It's Adrian and Remi from the 5-Generations Family Portraits!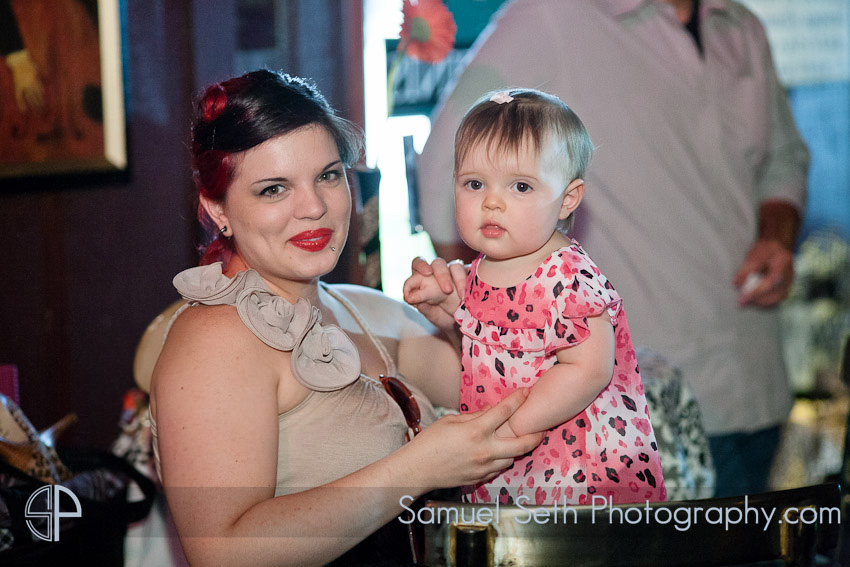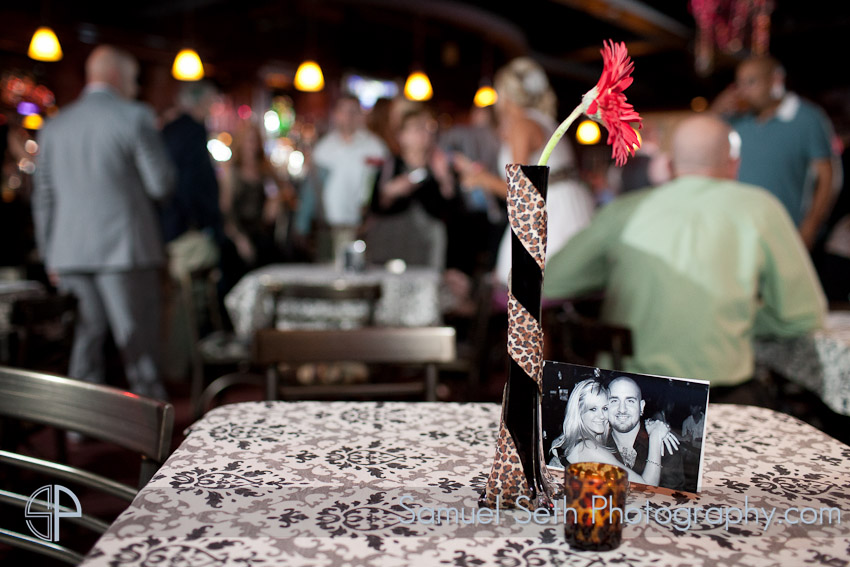 Hey, it's Tara and Rafe! Looking great as ever!







Do these two look like models or what?
Congratulations, Erin and Nick.